Doodles Galore!
E.P. Unny, the acclaimed political cartoonist (previously with The Hindu and now with The Indian Express) visited our campus during the first week of December 2019, stayed here for a week, interacted with our staffers and went on sketching the campus. Here are some of the sketches he created during his visit.
---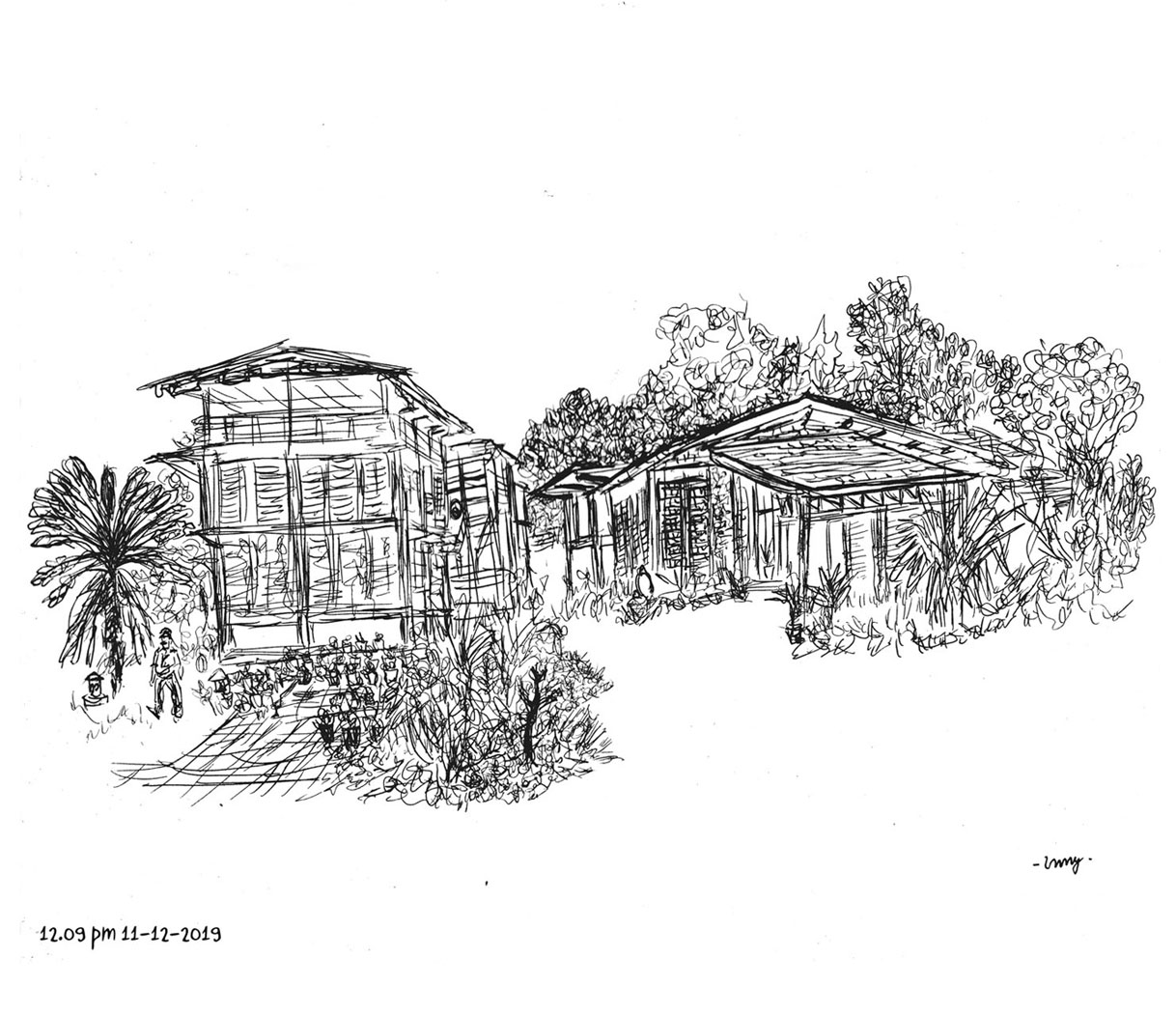 The view of our campus as one enters from the main gate.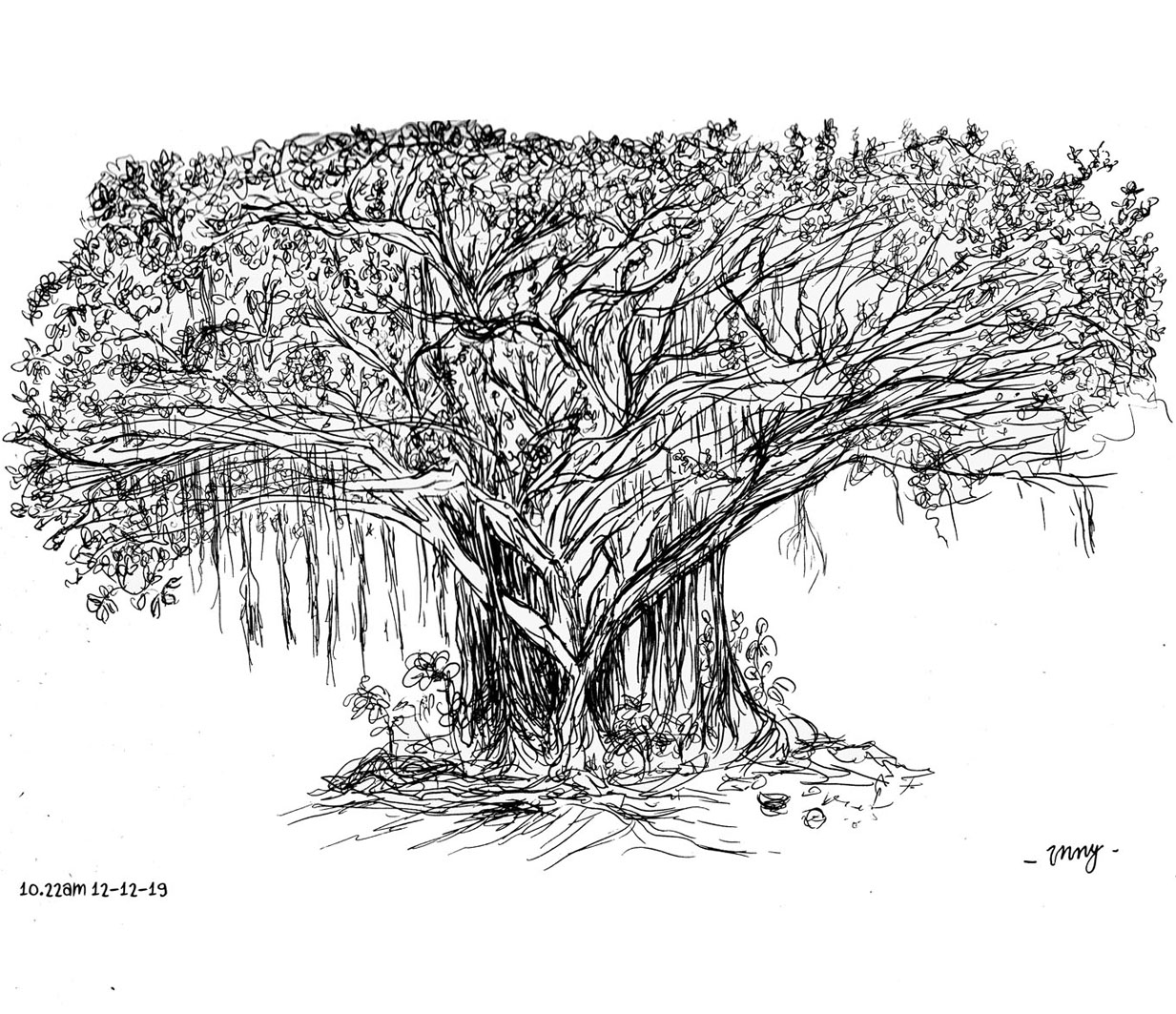 The banyan tree along side the pathway leading to main building.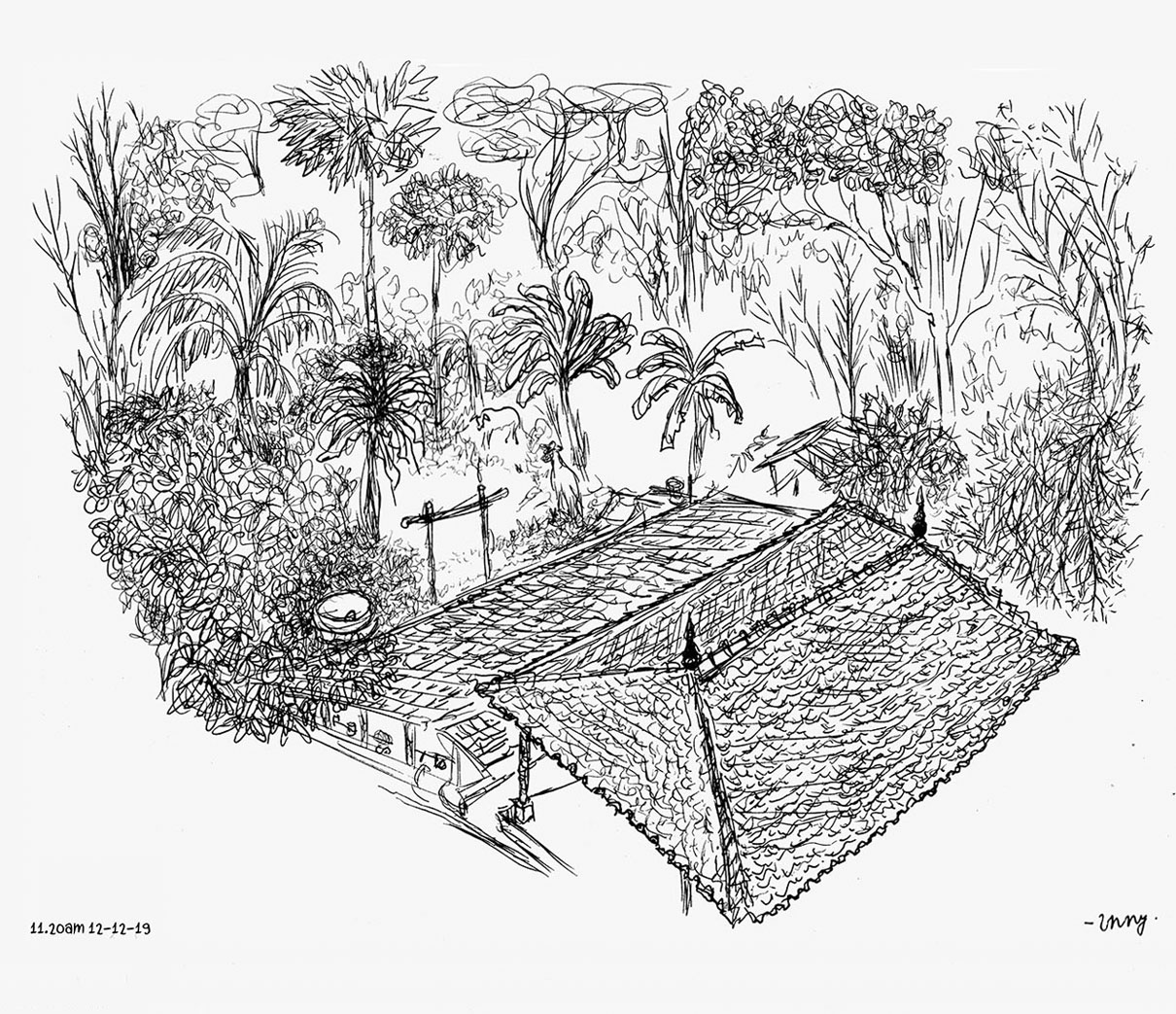 Top view of the yoga center and the cowshed (level below).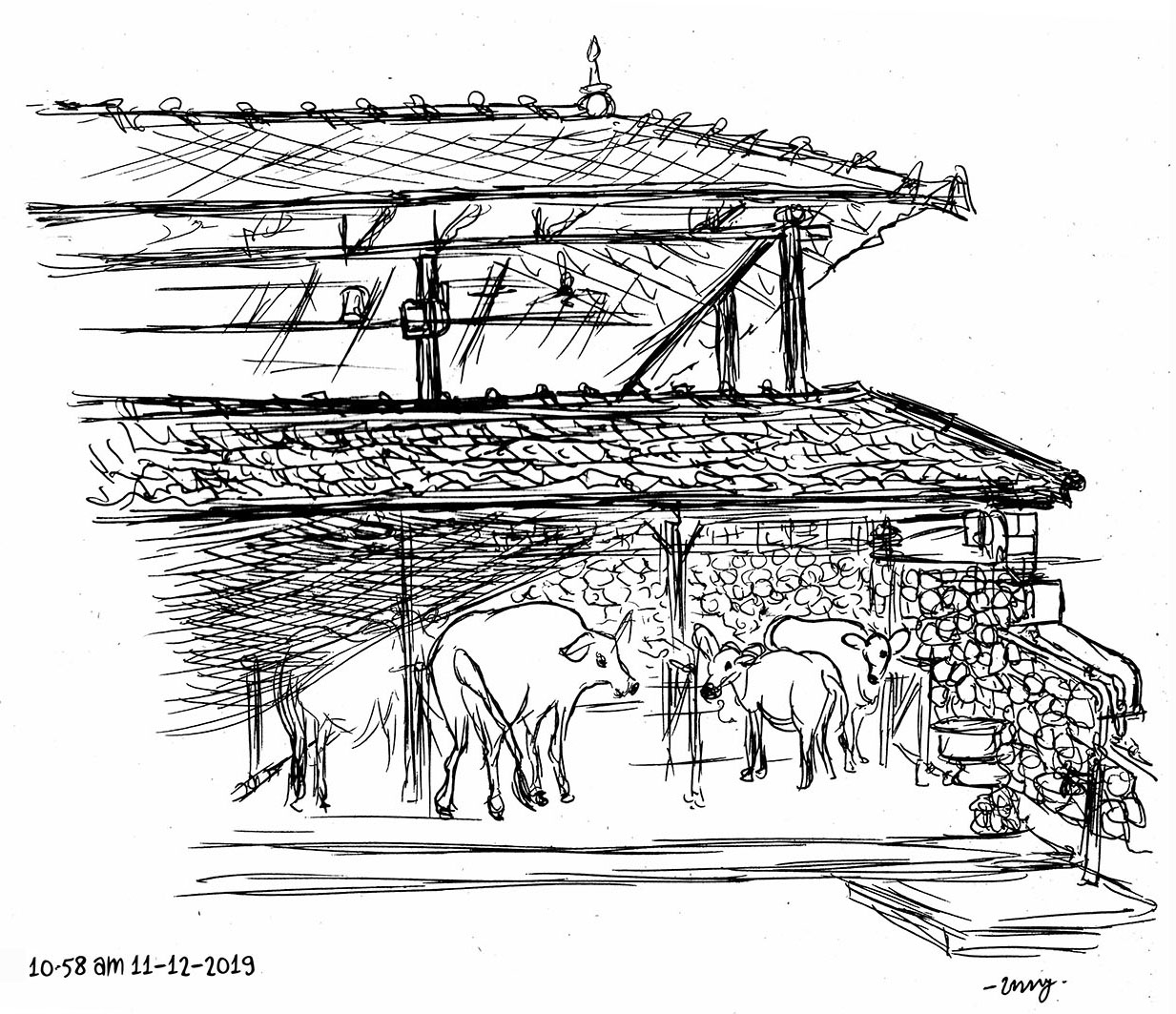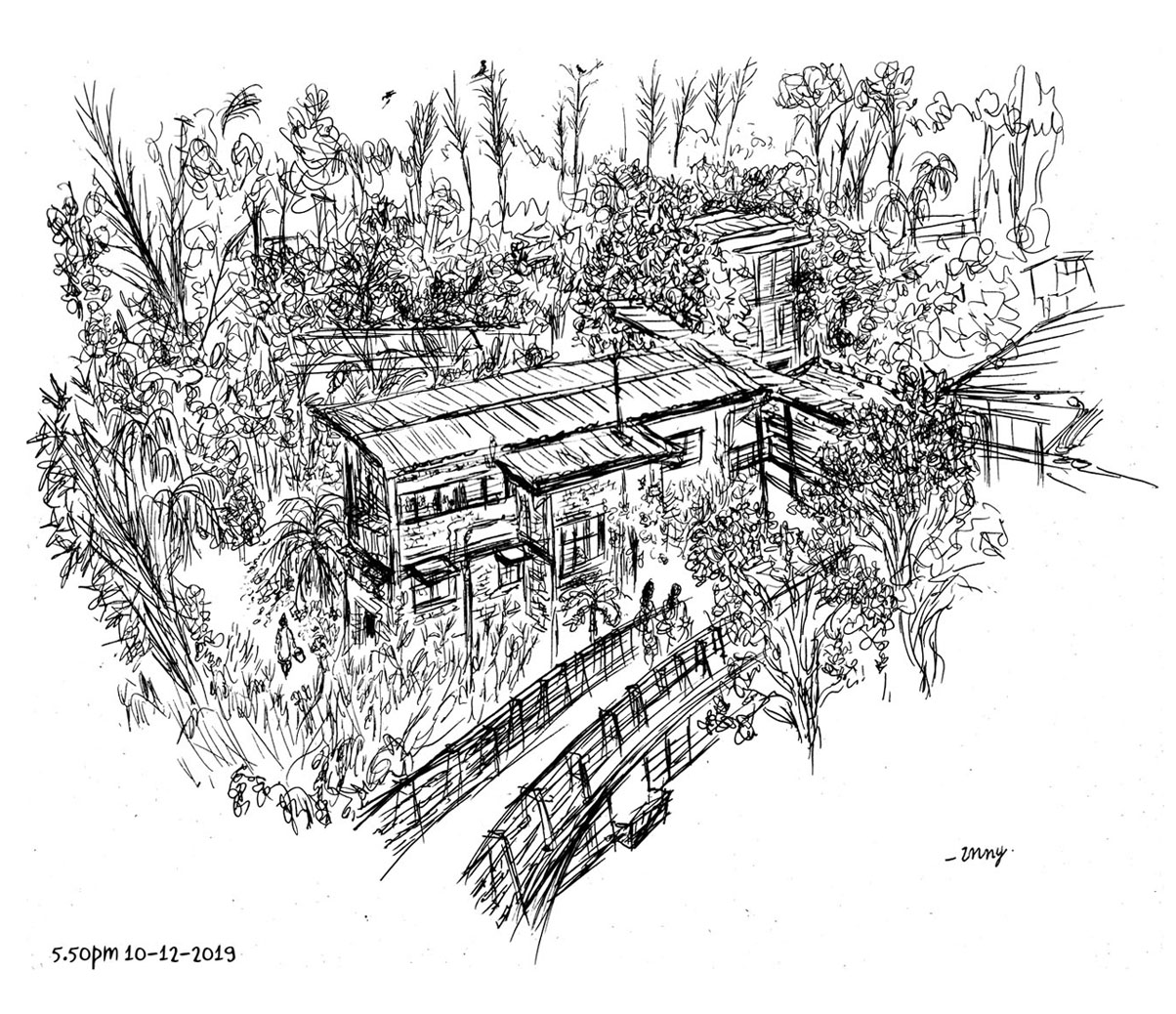 A top view of the cafeteria and guest houses from Level 4.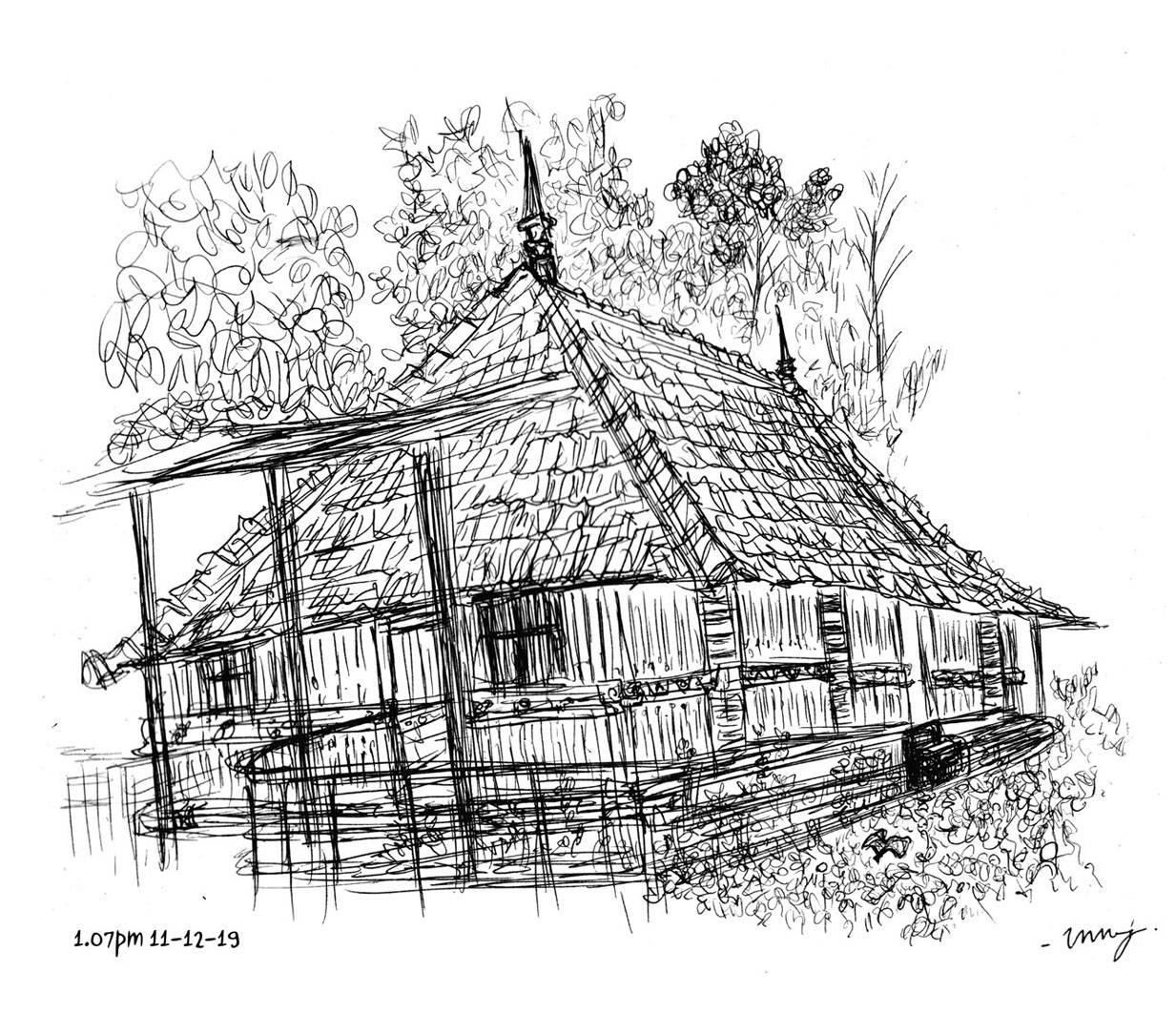 The creche for the children of staffers.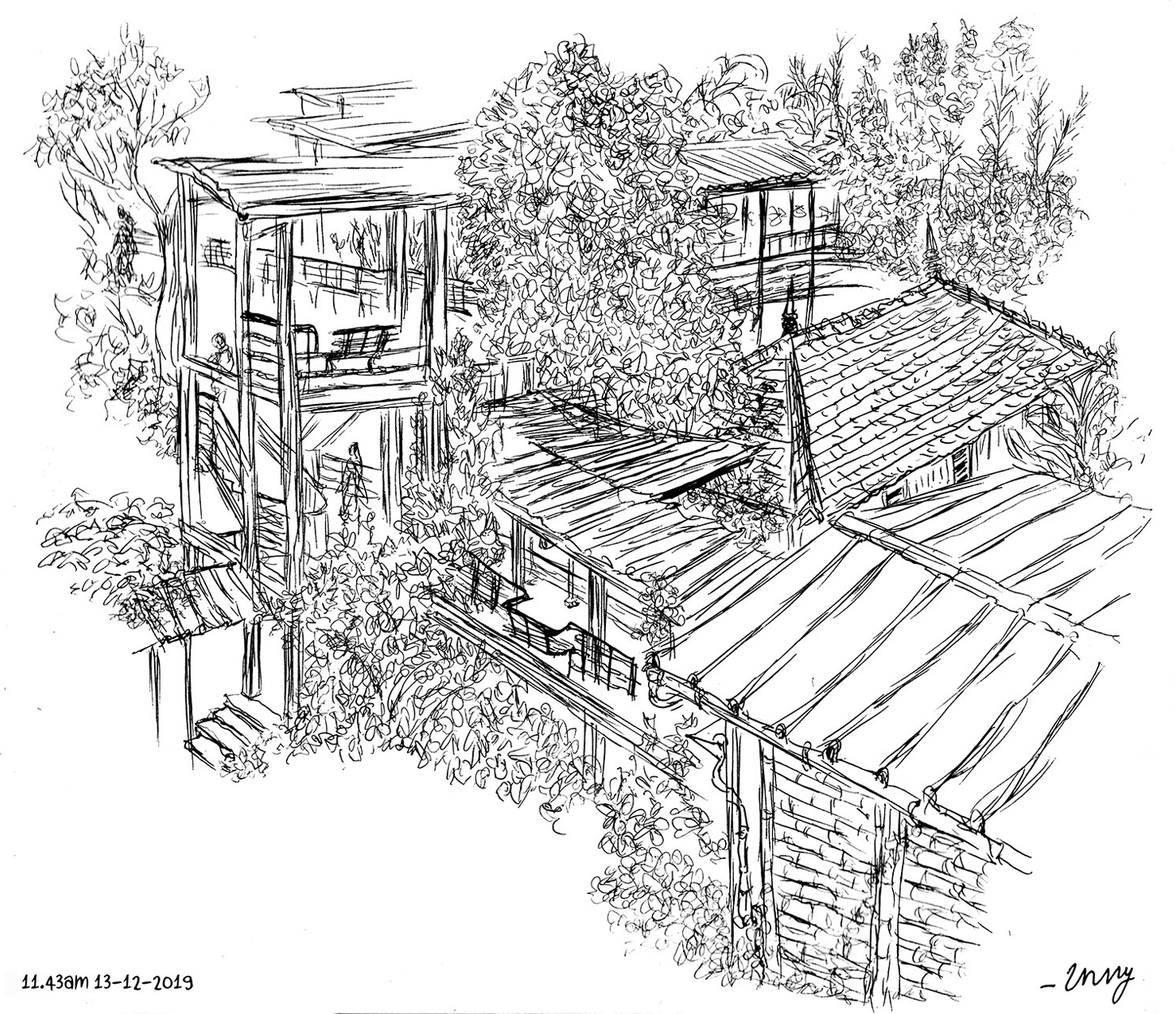 Long corridors connect buildings at same levels for accessibility.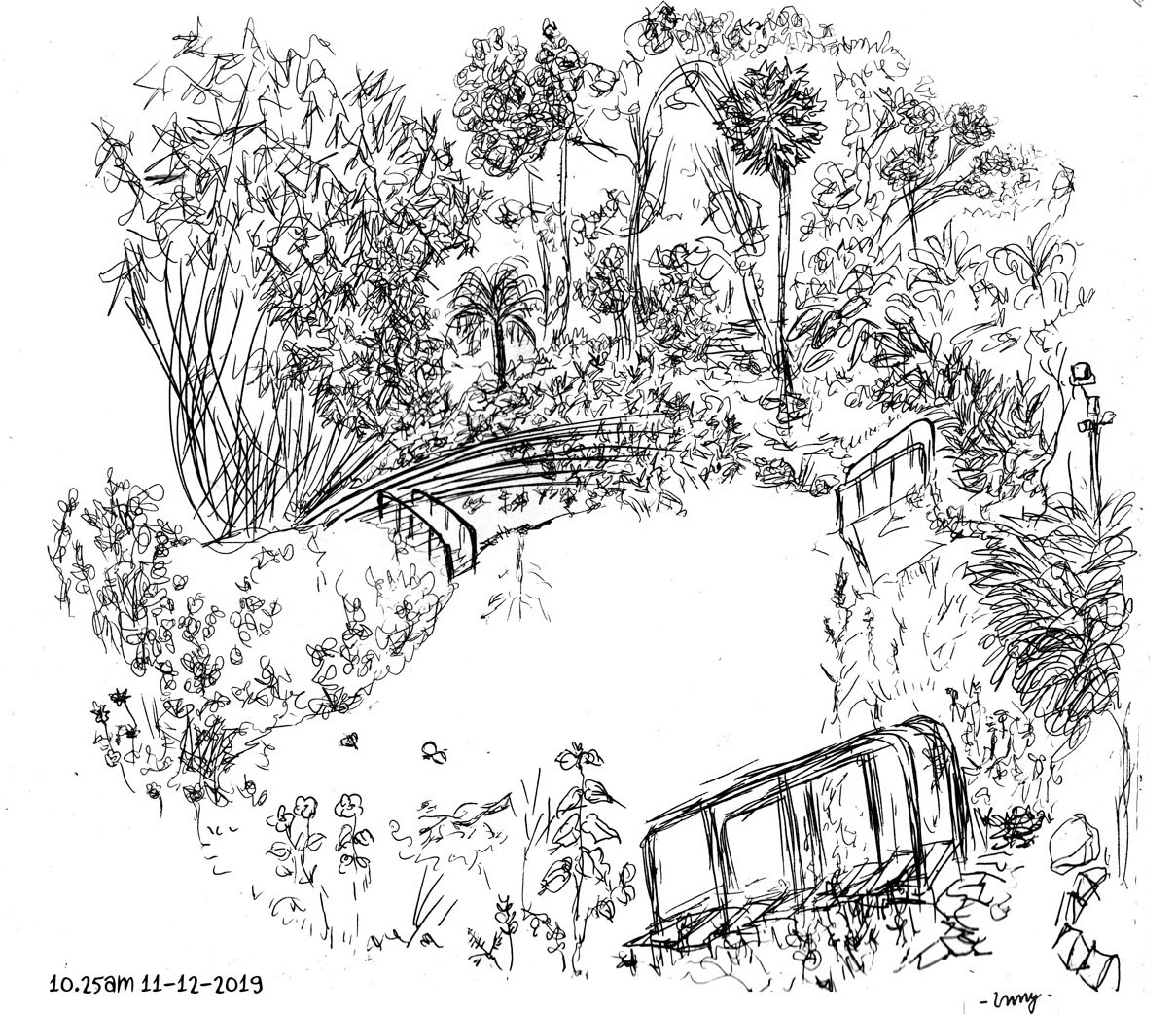 The huge water reservoir to collect rain water.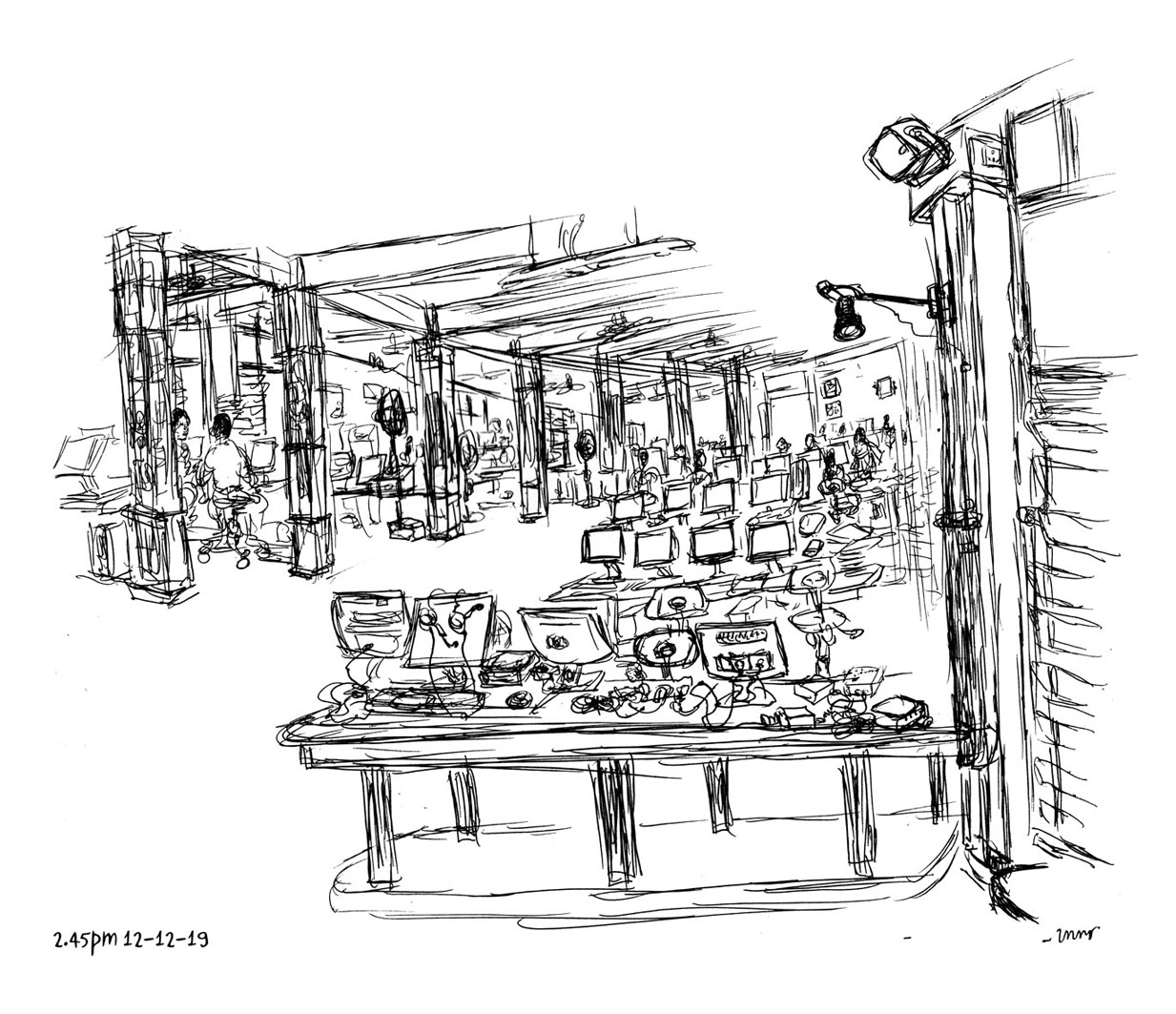 The main work floor with an open design.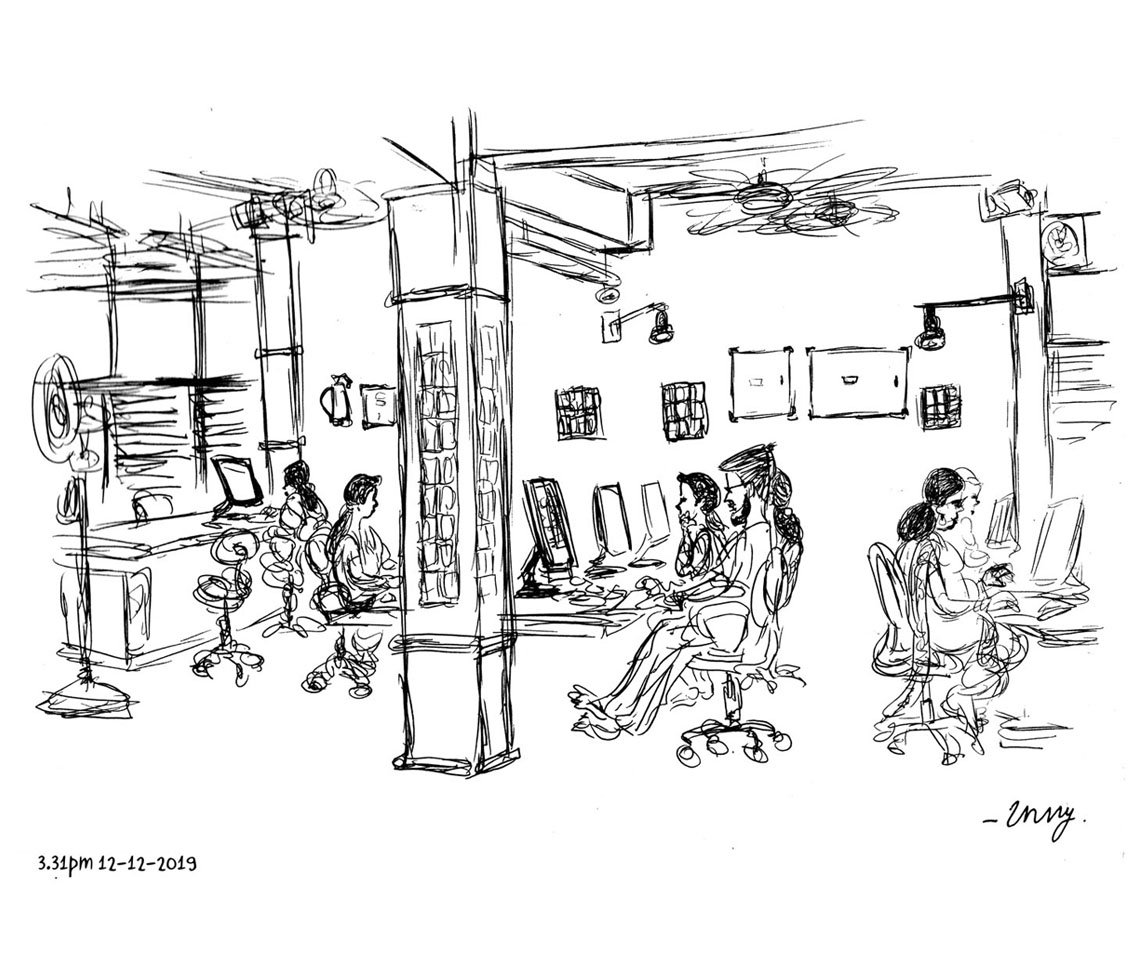 Another view of the work floor.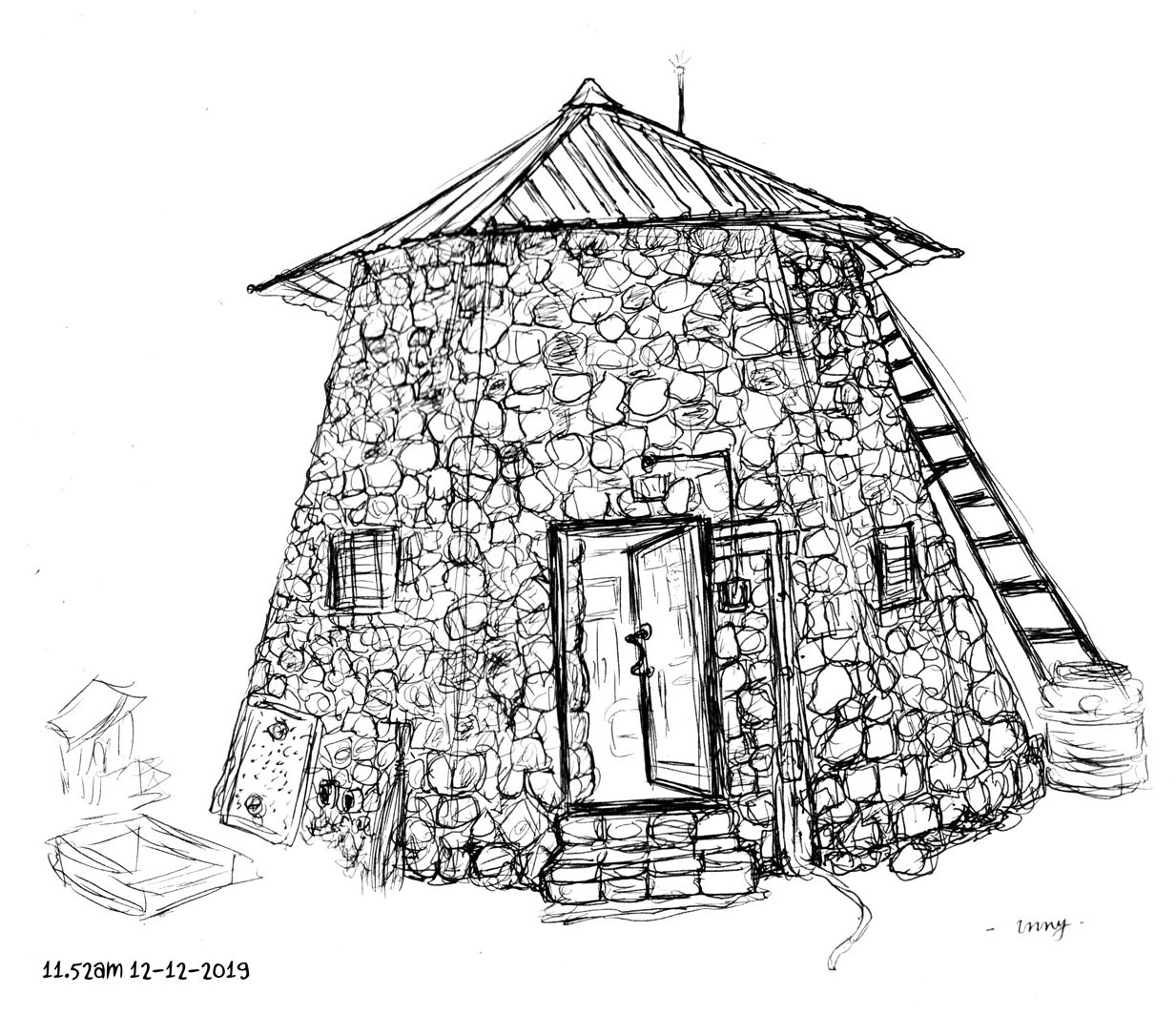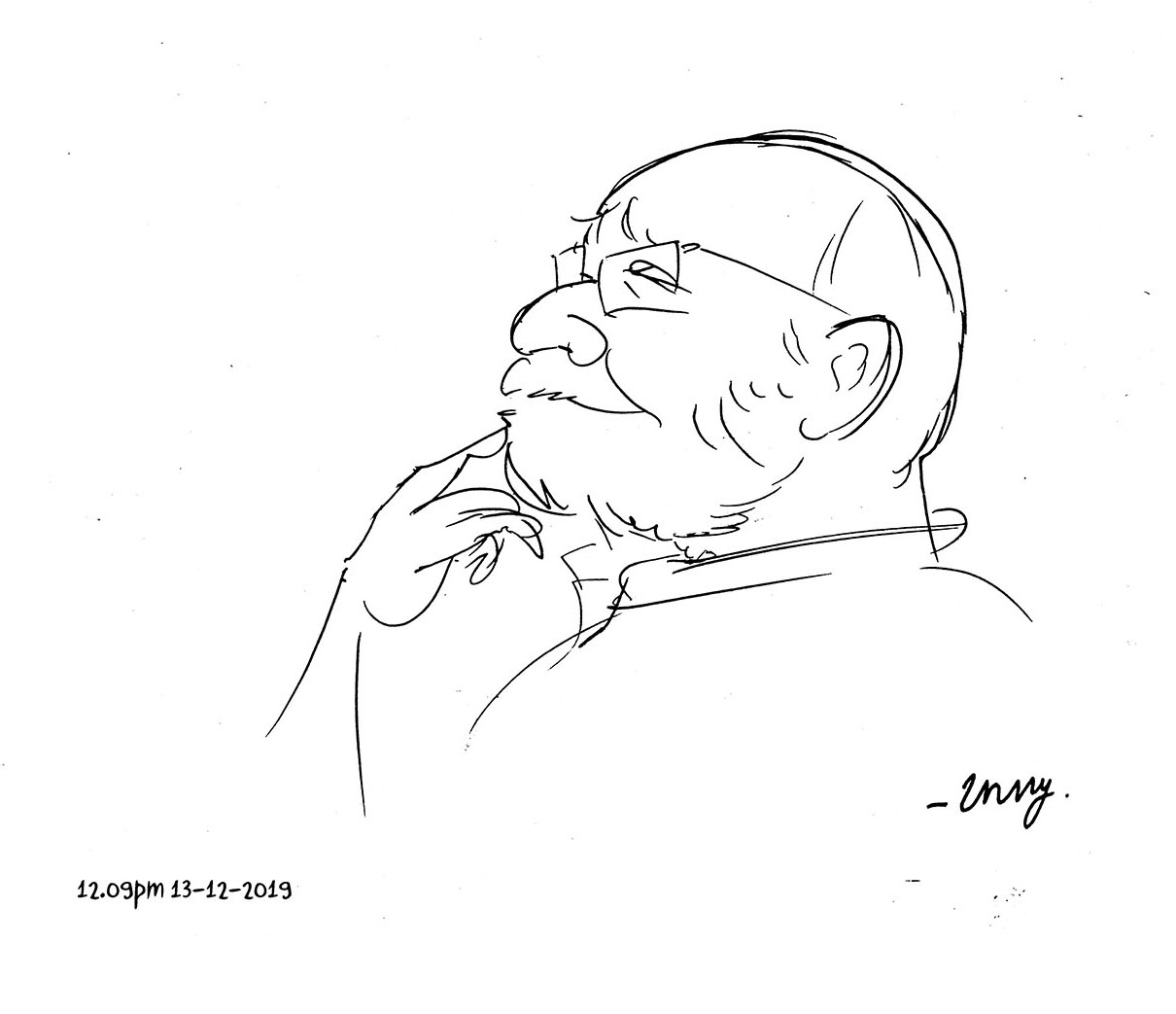 ---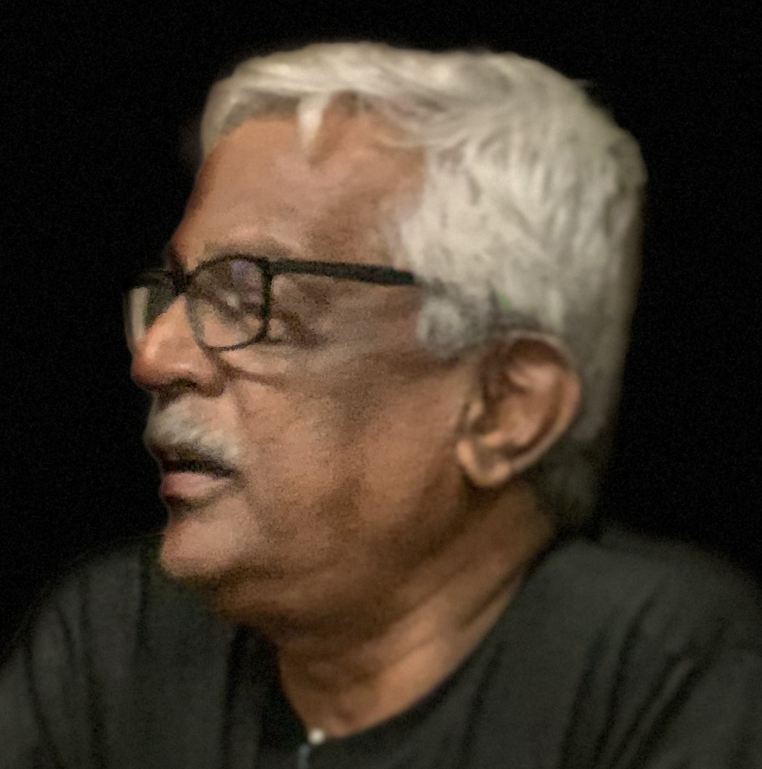 The staffers had an interactive session with Unny on the last day of his visit. He talked about cartoon culture in India and the differences between a cartoon and a caricature. He patiently answered all the questions that the staff members asked, some of them were naughty too. At the end of the session people flocked for autographs which he did often with a sketch of the person or with his cartoon character, some of those doodles are given below:
---